Problem: Client is in charge of managing a small non-profit organization designed to assist single-mothers and widows with cheap car repairs. Client worked entirely off of phone calls to schedule repairs and paper checklists that mechanics would often skip over entirely, not ensuring that the entire vehicle inspection was effectively done. Our client wanted mechanics to ensure inspection was finished before actual vehicle services started as well as ensure that mechanics were following through with a finished up checklist where they would describe services done as well as recording services recommended and refused.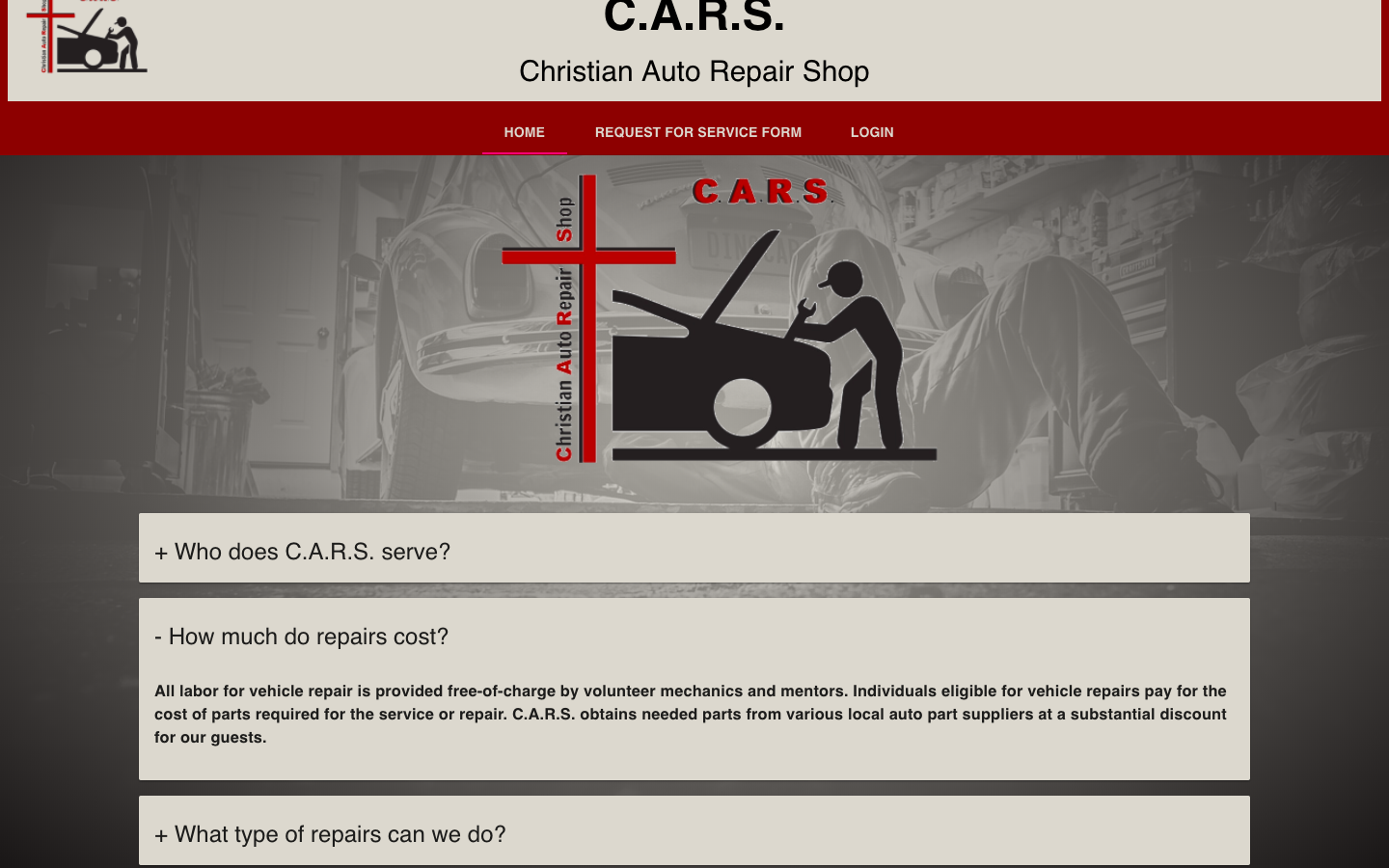 Collaborated with a team of 5 others to design a web application
The client could use the application to direct guests to a form to fill out and request services for their vehicles along with any reasons they could list for their service.
The client could then sort through current requests and schedule services and set up vehicles with an online checklist for mechanics.
Mechanics would then fill out the checklist for each vehicle and would not be able to continue with the submission process until the checklist was completely filled out.
Afterwards, in order to ensure vehicles could be checked out of the system, mechanics would have to follow through with their final checklist.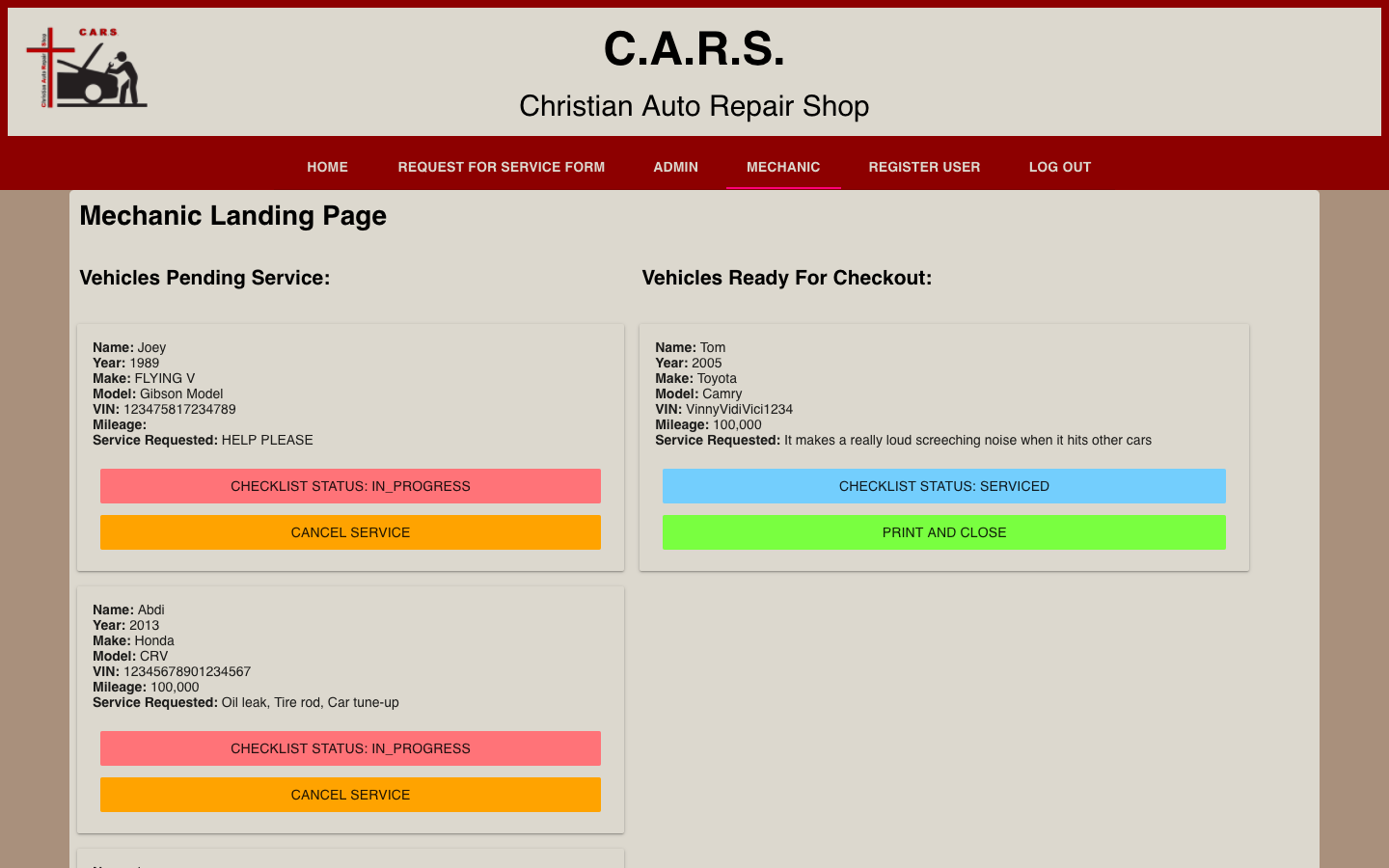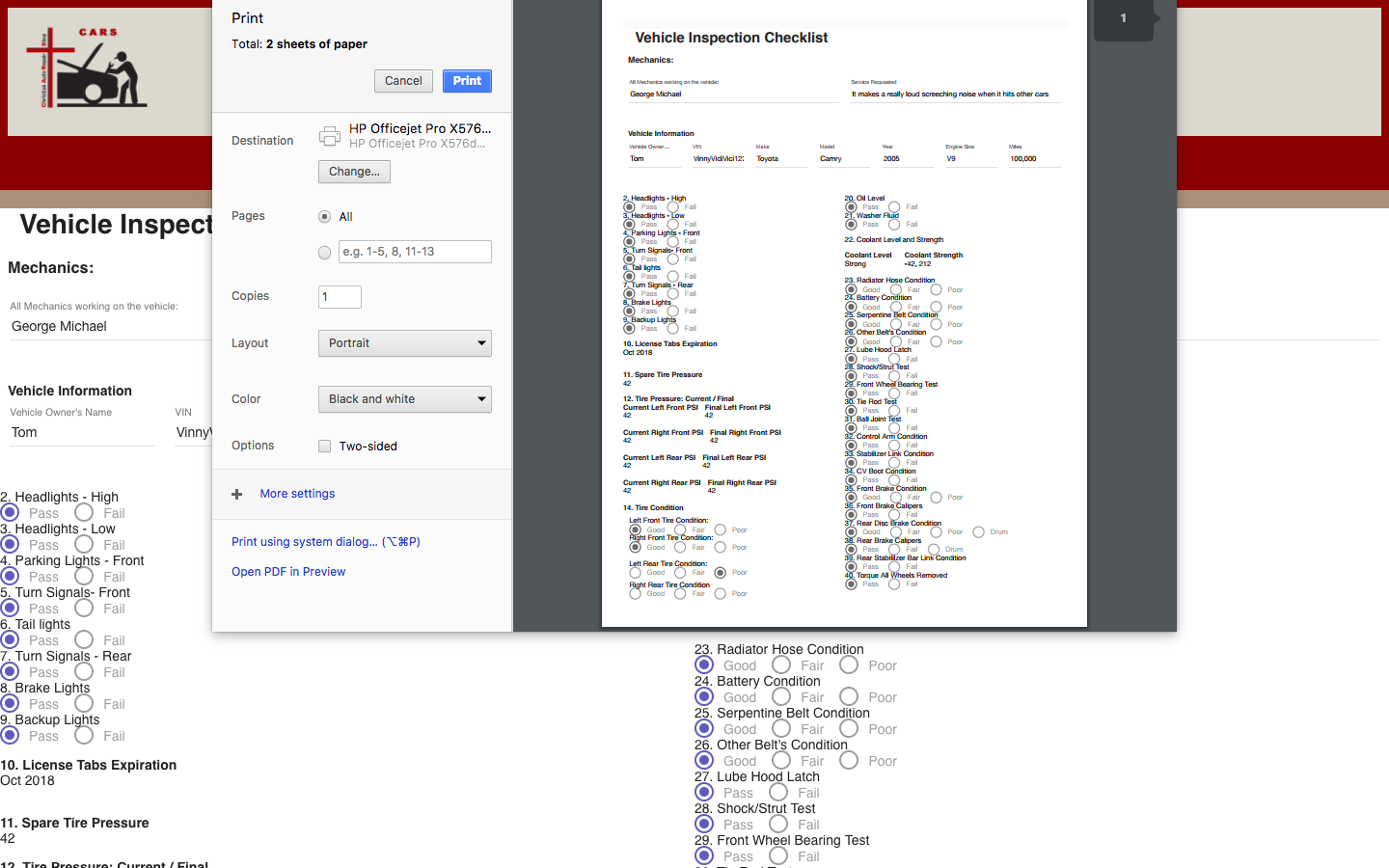 Tech Used: SQL, Express, Angularjs, Node, Nodemailer, Angular-Material, Sweetalerts2